BorrowPartner is on a mission to make small and medium businesses thrive by unlocking fast, easy, and transparent access to best-in-class working capital solutions.
We are looking for thinkers and doers who share our vision to work to join our exceptional team.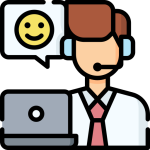 At BorrowPartner, you will be able to offer Small Business Loans, Business Lines of Credit, and Merchant Advances to small and medium businesses in all 50 US States.
Consider the following benefits
You may choose your hours and work part-time or full time,
Our commissions are competitive, and there is no income ceiling,
You can be located anywhere,
Customers will receive their capital in hours or days,
You will receive commissions on new and repeat financings.
Financing solutions are the greatest need for small and medium businesses today, and BorrowPartner offers exclusively best-in-class financing solutions.
Small businesses deserve the best financing solutions. You deserve the flexibility and satisfaction to do well while doing good.
At BorrowPartner, we are committed to values of Integrity, Experience, Partnership, and Privacy.
We are proud to be, and to always have been, an equal opportunity workplace.
You need to be ethical, passionate, and committed to providing an exceptional experience to your small and medium business customers.
Fill our job application or email [email protected] to get started.
We look forward to working with you!
Get the financing your business needs to grow
Applying for financing with BorrowPartner does not affect your personal credit score